Australia's new Antarctic icebreaker, RSV Nuyina, has begun its 24,000 km journey home to Tasmania.
The ship left Vlissingen in the Netherlands last night and is expected to arrive in its home port of Hobart in late October.
The voyage will take the ship close to 60 degrees South and the edge of the sea ice surrounding Antarctica.
Australian Antarctic Division Director, Kim Ellis, said the 'delivery voyage' was a good opportunity for the new Australian crew to test the ship's capabilities on a long sea journey.
"This voyage is similar to a test run that you would do if you bought a car," Mr Ellis said.
"It's going to be an amazing opportunity to see this ship in action, in challenging weather, on a really extended voyage."
Master of the ship, Captain Gerry O'Doherty, a veteran of previous Australian Antarctic voyages, admits to a few butterflies at taking the helm for the first time.
"I'm a bit nervous, but also very excited," he said.
"It's a monumental occasion to take delivery of a brand new icebreaker that's been custom designed and built for the Australian Antarctic Program.
"The people of Hobart will be blown away when they see the size of the ship. It's just very imposing and very impressive."
Once it arrives, Nuyina will undertake an intensive period of testing, commissioning and certification of various systems and capabilities, including ice trials in Antarctica.
"Over the next two years we will test and certify the different capabilities of the ship, such as the logistic capabilities, passenger carrying and fuel carrying capabilities, and the incredible array of scientific systems on board," Mr Ellis said.
"In the ship's 30-year lifetime, these two years of testing will set us up for a very long and secure future."
The ship was formally handed over to Australia from its European build team in a ceremony on 19 August.
Minister for the Environment, Sussan Ley, said that with the nation's flag now flying proudly on the ship's mast, Nuyina has become a symbol of Australia's commitment to Antarctic science.
"RSV Nuyina will soon be the backbone of the Australian Antarctic Program," Minister Ley said.
"It will establish a scientific legacy that will last for generations. I look forward to seeing the vessel sail up the River Derwent in Hobart."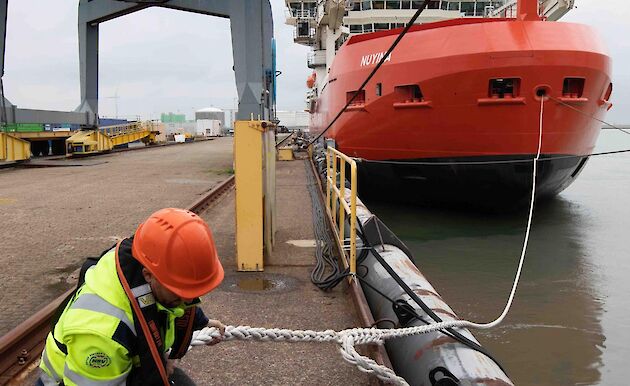 This content was last updated 2 years ago on .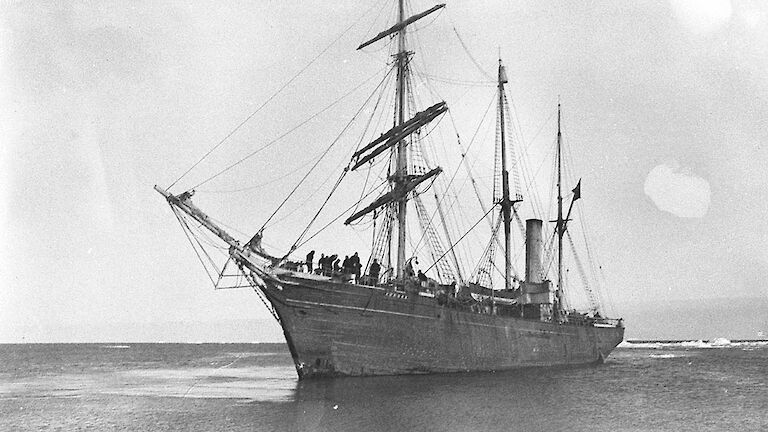 Ships of science
24 August 2021
New Antarctic icebreaker RSV Nuyina embodies a century of Australian maritime history in the Southern Ocean. Since Douglas Mawson sailed on SY…
Read More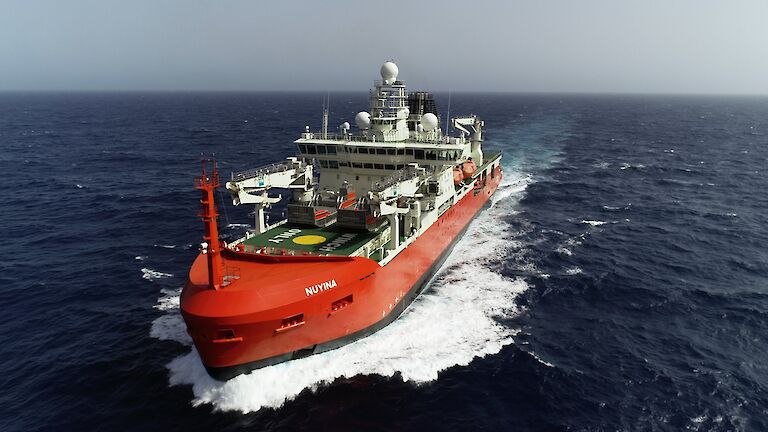 Changing of the guard
12 September 2021
RSV Nuyina brings enhanced icebreaking and resupply capabilities to Australia's Antarctic program.
Read More