Australia's Antarctic ship, RSV Nuyina, is looking more like a scientific icebreaker, with the addition of a crows nest, navigation bridge and science observation deck to the 'superstructure' (decks above the hull).
The 270 tonne block, with its 32 metre-wide bridge, was added to the ship in early November.
Once the block was in place the ship was backed out of the wet dock, turned in the river and returned to the wet dock stern first.
This will allow for the next phase of construction, placing the blocks for the helicopter hanger, funnel casing, and over the science deck.
The Australian Antarctic Division's shipyard representative in Romania, Michiel Jordaan, said that after placing a superstructure block on to the ship, it takes about two weeks to complete the structural alignment and welding to consolidate the block with the rest of the ship.
While this is happening, the ship builders continue outfitting the rest of the ship.
"Many of the blocks in the hull already have their final coats of paint, but in the superstructure blocks the work currently involves pipe outfitting and pulling cables," Mr Jordaan said.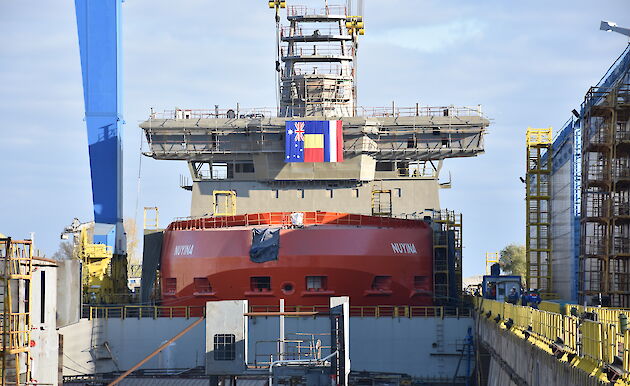 This content was last updated 4 years ago on .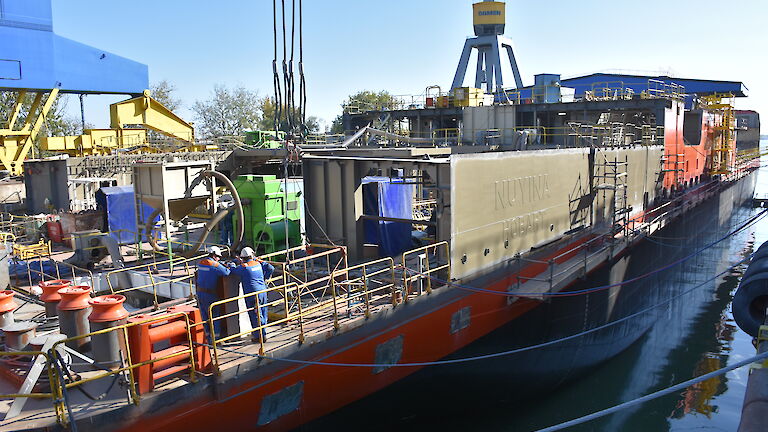 Ship superstructure on the rise
5 November 2018
Since Australia's new icebreaker, RSV Nuyina, was moved to a wet dock in late September, construction and internal fit-out has quickly progressed.
Read More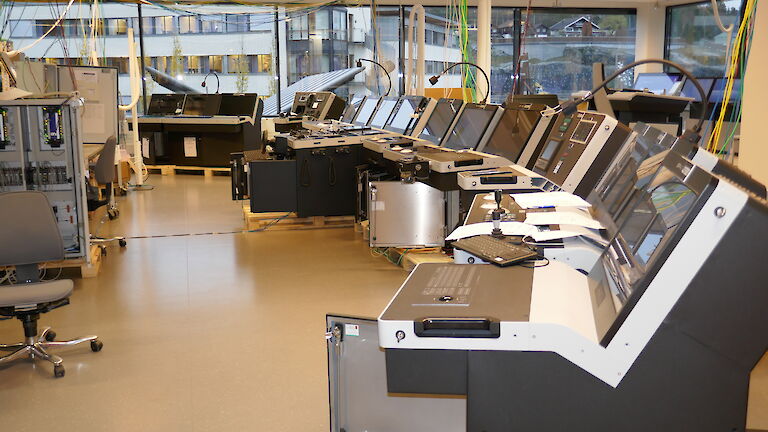 Building a bridge
11 December 2018
The bridge of Antarctic icebreaker RSV Nuyina has come a long way from a scale model on paper to a final functional design boasting cutting-edge…
Read More