STORIES
Australian school children take their place in Antarctic history
A group of Australian school students have made history becoming the first children to fly to and set foot on Antarctica as part of the Australian Antarctic Program.
The twelve students, who won a competition to name the nation's new Antarctic icebreaker RSV Nuyina (noy-yee-nah), flew the 6000 kilometre round-trip from Hobart to Australia's Wilkins Aerodrome yesterday.
It was an exhilarating experience for the children from St Virgil's College in Hobart, Tasmania, and Secret Harbour Primary School near Perth in Western Australia, when the Airbus A319 touched down on the blue-ice glacial runway.
The Years 5–8 students and their teachers spent three hours on the ice meeting Australian scientists and expeditioners.
They visited an Antarctic field camp with polar pyramid tents and drilled an ice core, learning more about the important role Antarctica plays in the global climate system.
A tracked snow vehicle, called a Hägglunds, transported the children to the Antarctic Circle where they took in the breathtaking enormity of the white continent.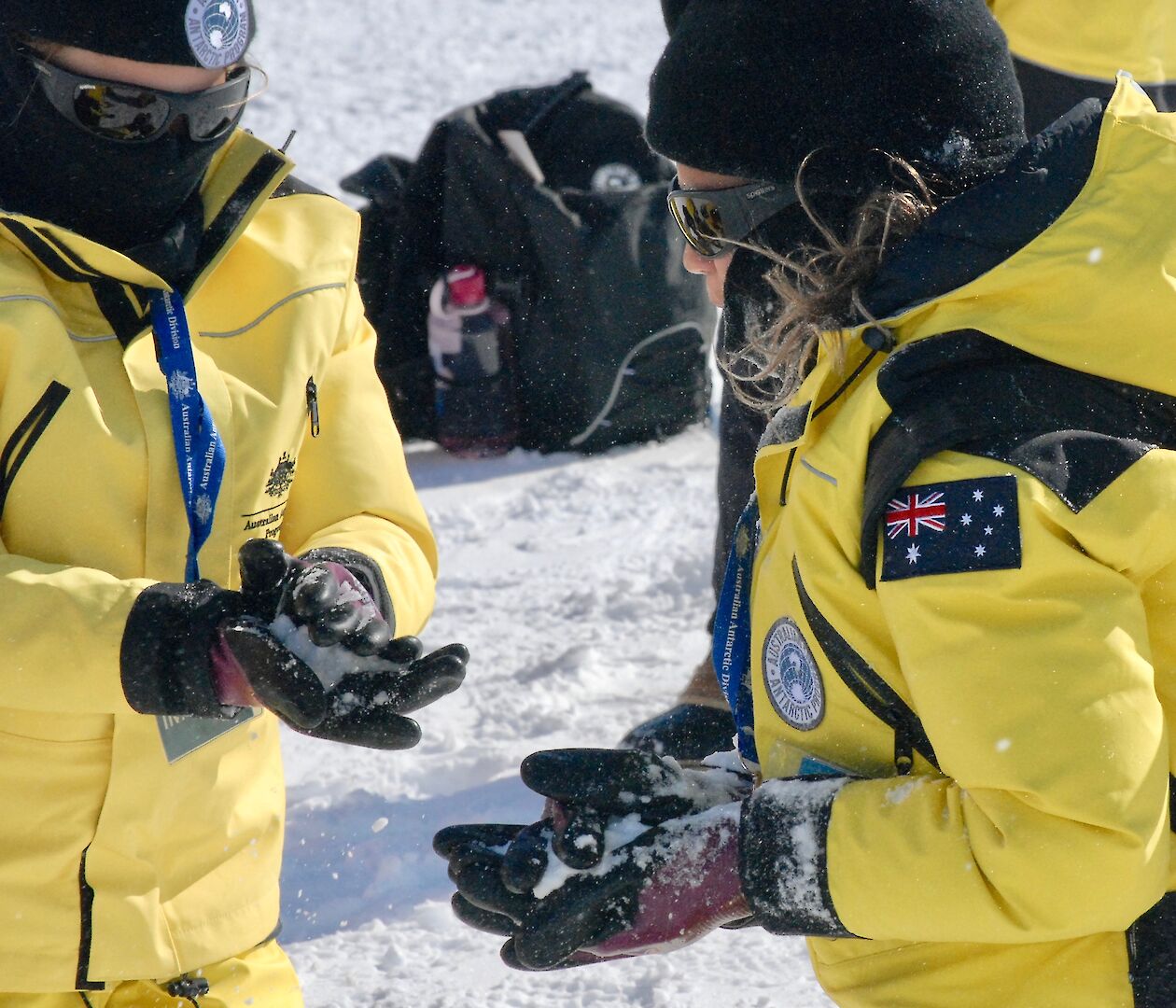 This content was last updated 4 years ago on .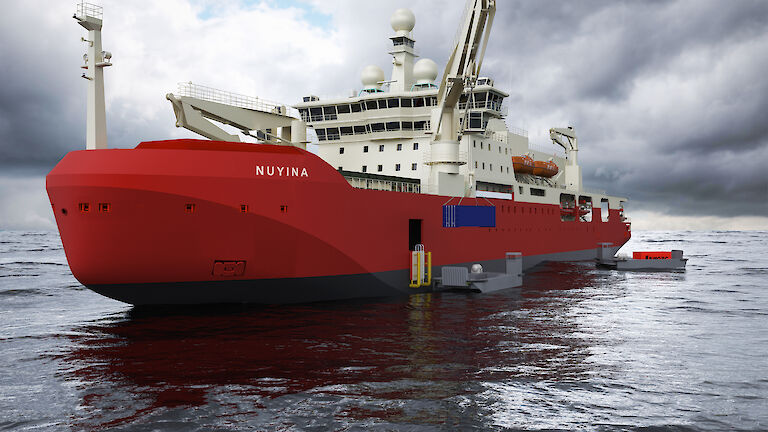 Icebreaker construction barges ahead
3 November 2017
Construction of Australia's new Antarctic icebreaker RSV Nuyina reached a numerical milestone this week with 5000 tonnes of steel cut at Damen…
Read More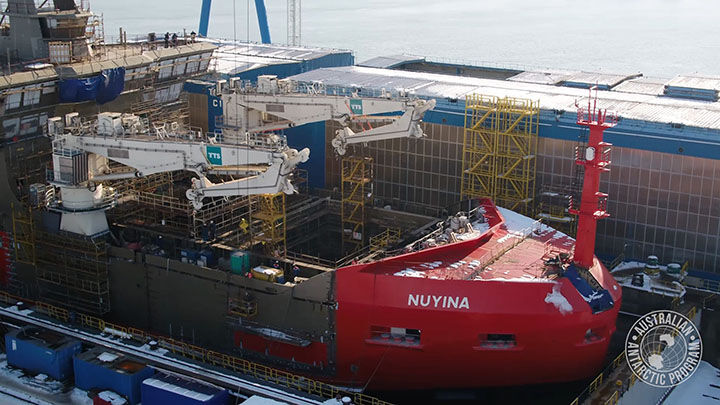 Nuyina cranes and funnels
15 February 2019
The RSV Nuyina's two 55 tonne cranes are now installed, and the aluminium cladding for the ship's funnels has been lowered into place.
Read More