Stories
Nuyina muscles up for heavy lifting
The versatility and capacity of RSV Nuyina as a cargo vessel will transform resupply operations for the Australian Antarctic Program from its home port of Hobart.
AAD Director Kim Ellis said that the nation's new icebreaker will become the main lifeline to get supplies and people to and from Australia's Antarctic and sub-Antarctic research stations.
"By transporting up to 117 passengers and 2800 tonnes of solid and liquid cargo, RSV Nuyina will revolutionise the way we deliver support and science in the Southern Ocean and Antarctica."
The ship carries up to 96 twenty-foot containers (TEU) in two forward cargo holds, with additional capacity on other decks.
"One of the great design features of Nuyina is that it enables principally containerised activities," Mr Ellis said.
"From the logistics sense, that means our operations are changing from a more traditional palletised and bulk cargo into a containerised cargo capability. We'll change our operations at stations as well, to be able to handle those containers."
Chief Integrated Rating on RSV Nuyina, Jonathon Lumb, said the heavy lifting for cargo holds is done by two articulated cranes on both sides of the ship in front of the bridge.
"The two forward cranes are both capable of lifting 55 tonnes. They are knuckle-boom cranes so they're quite manoeuvrable."
"With both those cranes we can reach all areas of the hatches, and on some occasions we'll be able to use both at the same time."
Mr Lumb said that shifting many containers across multiple levels of cargo hold "can be like a big game of Tetris."
"There are 'pontoon decks' on two different levels. When we open the hatches on the cargo holds we need to remove those pontoons so we can reach down into the decks below, lift gear out then put the pontoons back and move to the next section."
Compared to RSV Aurora Australis, RSV Nuyina has three times more cargo hold space, and nearly twice as much volume for liquid cargo such as fuel.
"With the capacity to carry over 1.9 million litres of fuel, we can actually refuel two stations. In the past it's only been one at a time, so it should be a much more efficient cargo transfer moving into the future," said Mr Lumb.
"I've worked on a few different ships, but the capabilities of Nuyina are far superior to anything I've ever seen."
This content was last updated 2 years ago on .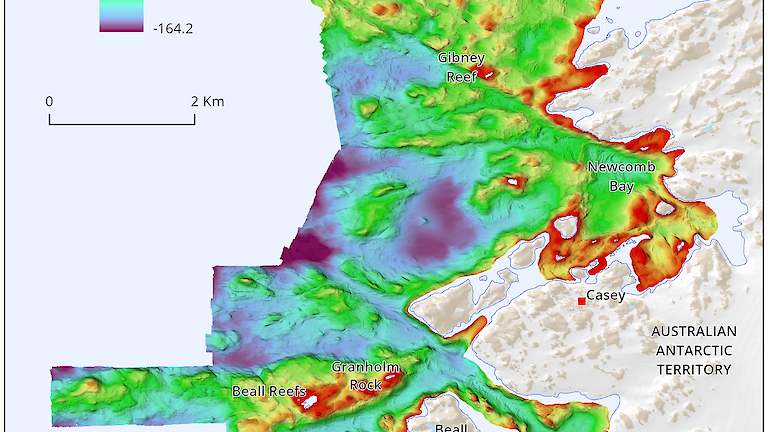 Antarctic icebreaker to contribute to global ocean map
17 September 2021
Australia's new Antarctic icebreaker, RSV Nuyina, will soon be contributing to international efforts to map the global ocean seafloor.
Read More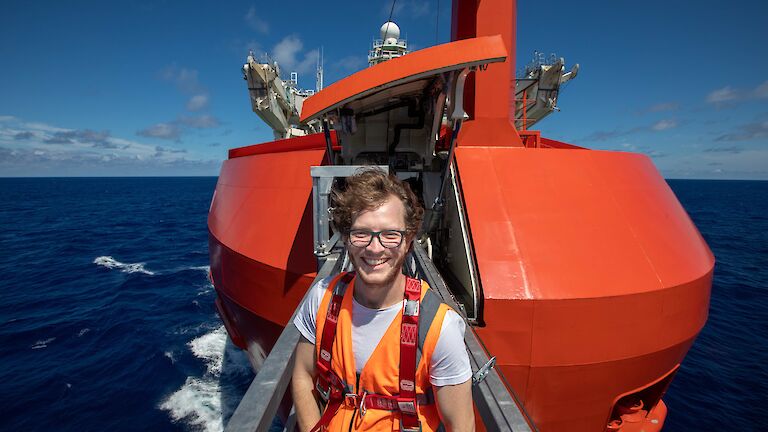 Nuyina's nerve centre comes to life
1 October 2021
As Australia's new icebreaker heads home to commence Antarctic service, technicians on board are bringing the 'eyes' and 'ears' of the ship's science…
Read More