Australia farewelled its iconic Antarctic icebreaker RV Aurora Australis in 2020. Over 31 years the ship completed 150 research and resupply voyages for the Australian Antarctic Program.
So how does its replacement, RSV Nuyina, compare?
Australian Antarctic Division Director, Kim Ellis, said Nuyina extends our operating range and gives us additional days of scientific activity in the Southern Ocean.
"It also allows us to work in collaboration with Australian and international science organisations, to deliver answers to some of the really big questions about climate, biology, and other ocean issues that are so important to us at the moment," he said.
Shipping Officer, Leanne Millhouse, said the ship's enhanced cargo and fuel-carrying capacity also provided the capability of resupplying and refuelling more than one station at a time.
"That's something that we've not had the ability to do before," she said.
According to Nuyina's science coordination manager, Jono Reeve, some of the ship's key differences compared to Aurora Australis are its 'Silent R' rating and its advanced 'dynamic positioning' system.
The Silent R rating means the ship can operate extremely quietly, when not in icebreaking mode, allowing scientists to use acoustic instruments in the ship's hull and drop keels to map the sea floor, or detect schools of fish or krill.
"If you're silent you can hear really well and you can hear what's out there," Mr Reeve said.
"And if you're silent you can be stealthy, so that means that the fish don't go 'what's that?'. They don't know you're there so they keep on doing what they're doing and you don't affect them."
The ship's dynamic positioning system – known as 'DP2' – allows the ship to hold postion in bad weather.
"We can have 40-knot winds, currents against us, and big seas, but we can still stay there doing scientific research, rather than waiting for the weather to improve. And operationally it's going to revolutionise our resupply of Antarctica," Mr Reeve said.
"DP2 means that you can have big things go wrong and it's fine; it can stay there with all its spare thrusters holding it in position, even if something's broken on the ship, so you can assure yourself of the safety, that you're not going to go aground, or something is going to go wrong and dangerous in your operation."
Nuyina also has the only watertight room of its kind – a 'wet well' for collecting krill and other fragile marine creatures in perfect condition.
Australian Antarctic Division krill biologist, Rob King, said the wet well could process 5000 litres of seawater per minute, allowing scientists to collect healthy, intact specimens that can be transferred to an on board aquarium for immediate research.
"The wet well opens up the opportunity to work on the physiology and the behaviour of specimens that have only ever been available before to teams of divers," Mr King said.
Perhaps the most apparent difference between Aurora Australis and Nuyina though is the size of the new ship. At more than 65 metres longer than its predecessor, Nuyina will be an unmissable addition to its home port of Hobart.
"I know that when Nuyina comes into Hobart a lot of people are going to be so excited. All of Hobart is going to be just a bit surprised at how big it is," Mr Reeve said.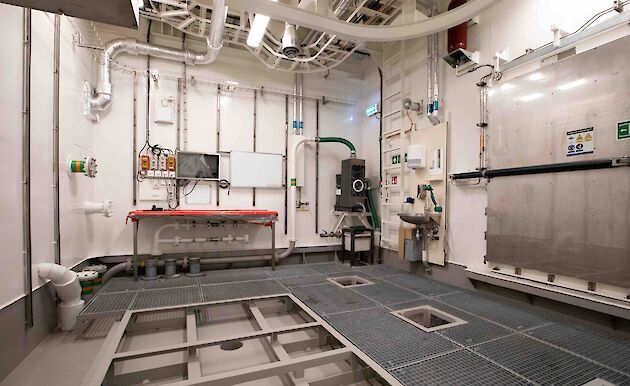 This content was last updated 2 years ago on .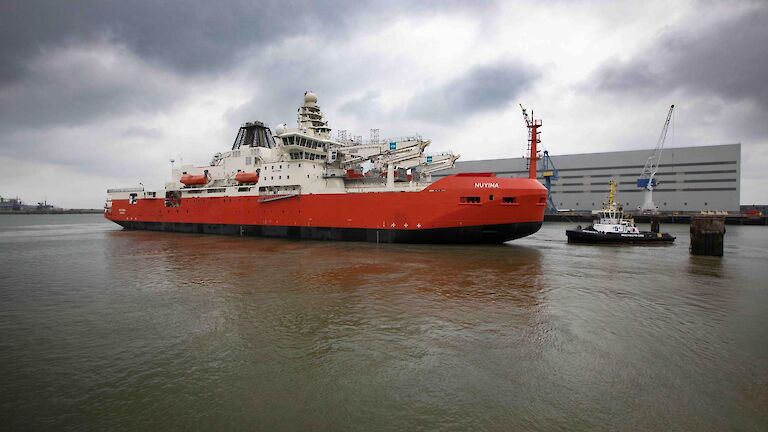 RSV Nuyina homeward bound
1 September 2021
Australia's new Antarctic icebreaker, RSV Nuyina, has begun its 24,000 km journey home to Tasmania.
Read More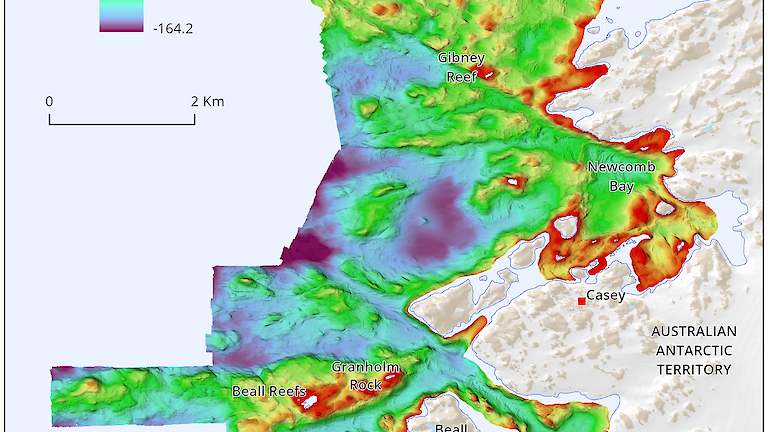 Antarctic icebreaker to contribute to global ocean map
17 September 2021
Australia's new Antarctic icebreaker, RSV Nuyina, will soon be contributing to international efforts to map the global ocean seafloor.
Read More