The bridge of Australia's new Antarctic icebreaker RSV Nuyina combines cutting-edge technology with functional design to ensure the ship's safety in the unpredictable Southern Ocean.
Just as 'form follows function' in modern industrial design, function is a key design driver on the bridge of Australia's new icebreaker, RSV Nuyina, and critical to the vessel's efficient and safe operation.
So who better to apply this design principle than former ship Captain and Australian Antarctic Division Icebreaker Project Officer, Mike Jackson, and former Captain of Australia's current icebreaker Aurora Australis, Scott Laughlin.
To begin, the pair covered walls and work benches with sheets of paper printed with life-size graphic representations of the bridge instruments.
Then, by sitting at the central and side-wing 'conning' (driving) positions, and "using a bit of role play" to move between the different functions of the bridge, they were able to adapt the original bridge design, provided by the Damen ship-builders, to their needs.
In early November Mr Jackson travelled to Norway to see the design in action, witnessing the Factory Acceptance Test of Nuyina's bridge systems, before installation on the ship.
The three day trial involved inspecting all the consoles and instruments, and then testing the ship's systems in normal and failure situations using a simulator.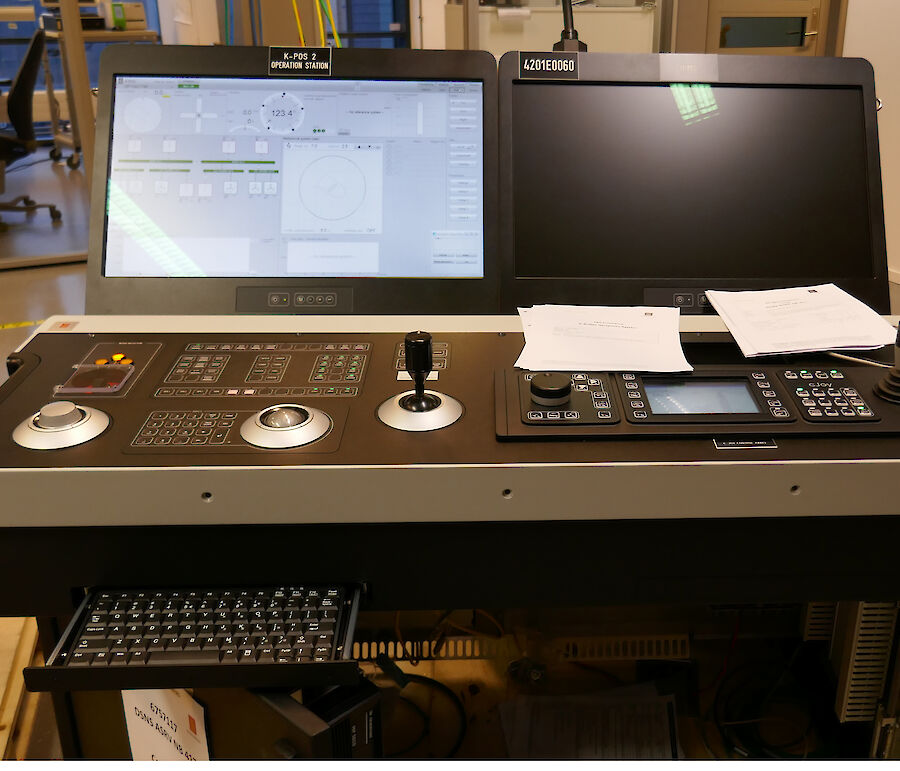 The ship's dynamic positioning (DP) system will mainly be used to hold the ship (via the thrusters) at a designated position and heading during scientific operations – such as deploying a conductivity, temperature and depth instrument – and during resupply. The system can hold the ship in position with an accuracy of ±20 metres. The DP is operated via a 'compact joystick' (visible on the far right of this photo) or a moveable 'compact wing station' on a lead, that can be plugged in to different points on the bridge.
Photo: Mike Jackson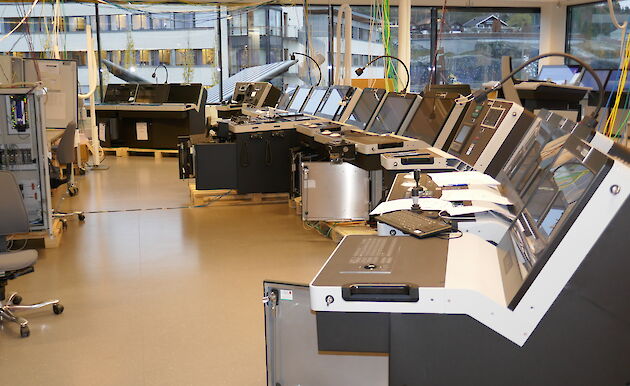 This content was last updated 4 years ago on .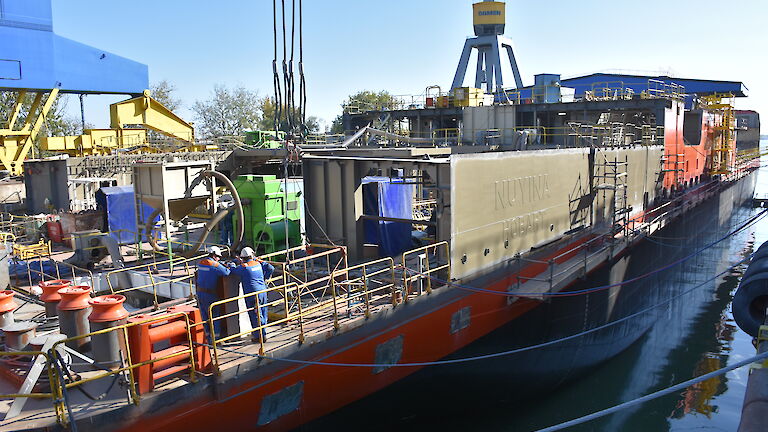 Ship superstructure on the rise
5 November 2018
Since Australia's new icebreaker, RSV Nuyina, was moved to a wet dock in late September, construction and internal fit-out has quickly progressed.
Read More
Navigation bridge tops icebreaker
20 November 2018
The crows nest, navigation bridge and science observation deck have been added to Australia's new Antarctic icebreaker RSV Nuyina.
Read More