Stories
RSV Nuyina Antarctic voyage delayed
Australia's new icebreaker RSV Nuyina will depart on its first voyage to Antarctica this week, following an official launch of the ship on the weekend.
Nuyina was due to sail tonight, but final testing of the alarm and monitoring system software by ship operators Serco found issues which need to be resolved before departure.
The ship is now scheduled to depart later this week.
Expeditioners, who have been in isolation in Hobart for two weeks, will board the vessel tomorrow to undertake training and induction before heading south.
There are 67 expeditioners and crew on board the five week voyage to refuel Casey research station, transport helicopters to Davis research station and undertake marine science commissioning.
This content was last updated 2 years ago on .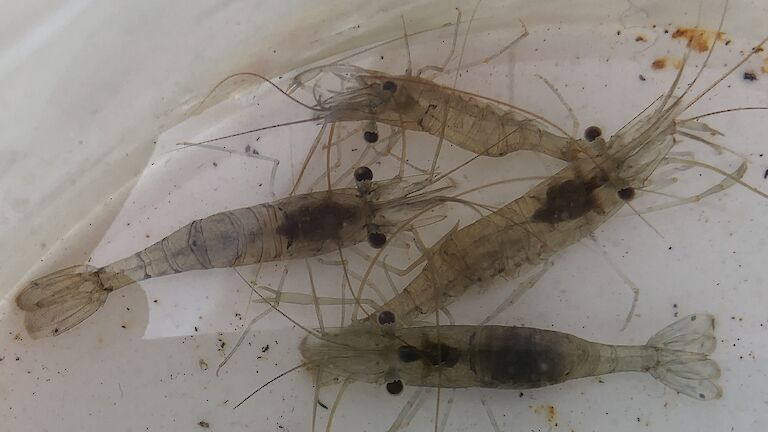 Catch of the day
24 November 2021
A handful of Hobart shrimp became the first catch of Antarctic icebreaker RSV Nuyina's unique 'wet well', designed to collect fragile plankton and…
Read More
New icebreaker RSV Nuyina heads south
23 December 2021
RSV Nuyina departs Hobart on first voyage to Antarctica
Read More