Stories
Nuyina's nerve centre comes to life
As Australia's new icebreaker heads home to commence Antarctic service, technicians on board are bringing the 'eyes' and 'ears' of the ship's science systems to life for the first time.
Over the next few decades, RSV Nuyina will be the central platform for Australia's scientific research in Antarctica and the Southern Ocean.
General Manager of Technology & Innovation with the Australian Antarctic Division (AAD), Phillip Boxall, said the ship is designed to be a flexible 'super lab' supporting biological, oceanographic, sea ice, geological and atmospheric sciences.
"RSV Nuyina is bristling with sensors to monitor the atmosphere above, and studded with acoustic instruments to 'see' the ocean below."
"The incredible array of on-board sensors generates vast amounts of data that will be managed for the research community through our Australian Antarctic Data Centre," Mr Boxall said.
Two members of AAD's Technology & Innovation team are working on the Nuyina's delivery voyage to test science systems and set up the 'nerve centre' of integrated data streams.
"We've got a lot of underwater acoustic instruments on this vessel and most are actually doubled, mounted on the hull and on two drop keels, to enable research in open water and in ice," said science systems engineer Camille Couzi.
"This overlapping of echosounder and sonar technologies also enables us to use different frequencies, which means we can detect at different resolutions or distances."
"This is really exciting for the science systems engineers and acousticians in my team, because we have all the state-of-the-art equipment we can play with," she said.
Science systems engineer Angus Cummings said the meteorological sensors on the ship are similar to an airport-grade weather station.
"With the suite of sensors on board, we can detect pretty much anything that happens in the weather."
Most science systems on Nuyina are able to operate independently, and AAD has created a web-based system that gathers fragmented data together to inform cohesive decision-making.
"Over the years, our team has developed Data in Real Time (or DiRT), a web app that enables crew and scientists to view live data on their phones or laptops from wherever they are on the ship, making research safer and more efficient," said Mr Cummings.
"I can't wait to see the projects that scientists will use the ship for, and work with them to support their research."
RSV Nuyina's science capabilities will underpin the AAD's collaboration with University of Tasmania and CSIRO through the Centre for Antarctic and Southern Ocean Technology (CAST).
"The new ship will enable us to gather more information, share it effectively, open new frontiers in science and ensure that we are leading the world in our research and management, all based out of Hobart" said Mr Boxall.
"RSV Nuyina will provide the precision scientific data required to allow the Australian Government to better understand and manage the Southern Ocean and Antarctica."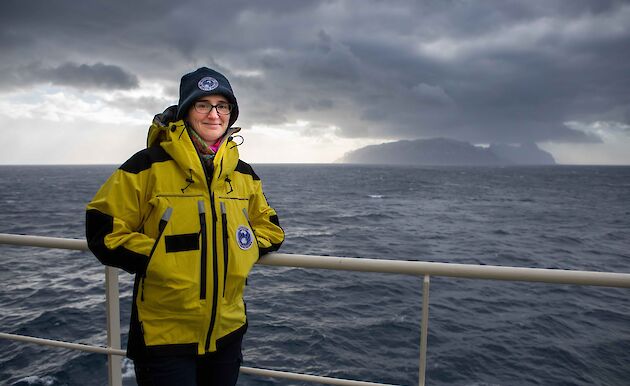 This content was last updated 2 years ago on .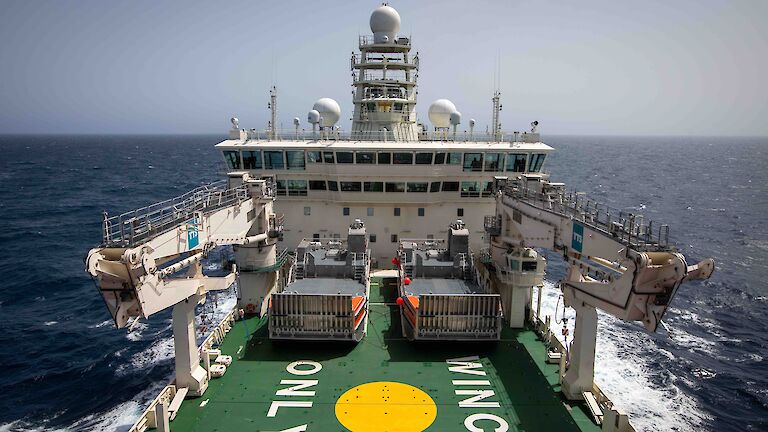 Nuyina muscles up for heavy lifting
25 September 2021
The versatility and capacity of RSV Nuyina as a cargo vessel will transform resupply operations for the Australian Antarctic Program from its home…
Read More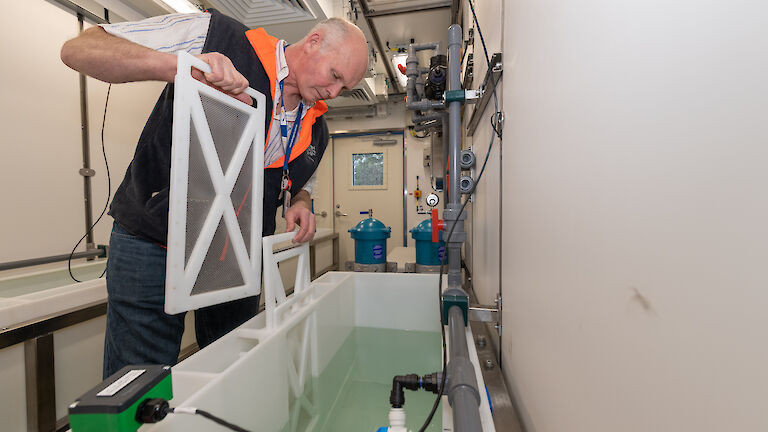 Icebreaker's new krill aquaria ready for sea
9 October 2021
In a world first, two unique aquariums for Antarctic krill are ready to be deployed on Australia's new icebreaker, RSV Nuyina, when the ship arrives…
Read More