Stories
Readiness testing for Harbour Acceptance Trials
Australia's Antarctic icebreaker RSV Nuyina is currently being readied for 'harbour acceptance trials' next month. The 'HATs' will involve about 190 procedures to test propulsion, bilge, ballast and other auxiliary systems.
The ship is also receiving a final coat of international orange at the Damen Shipyards, while internal fit-out is progressing. Check out these photos from the observation bridge/deck, which sits just below the navigation bridge, and 3D model renders to help visualise the completed spaces.
The area will be used to undertake observations for such things as sea ice, wildlife and weather, and will double as a recreational and meeting space.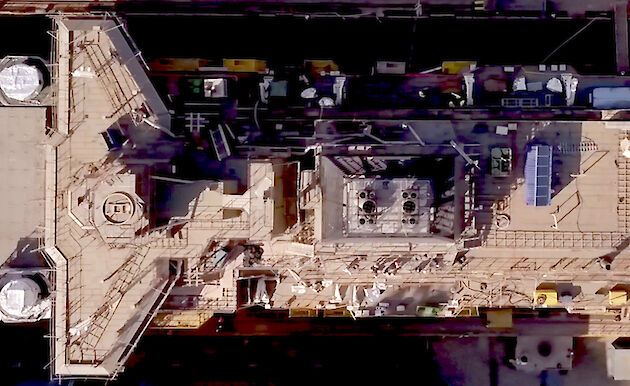 This content was last updated 4 years ago on .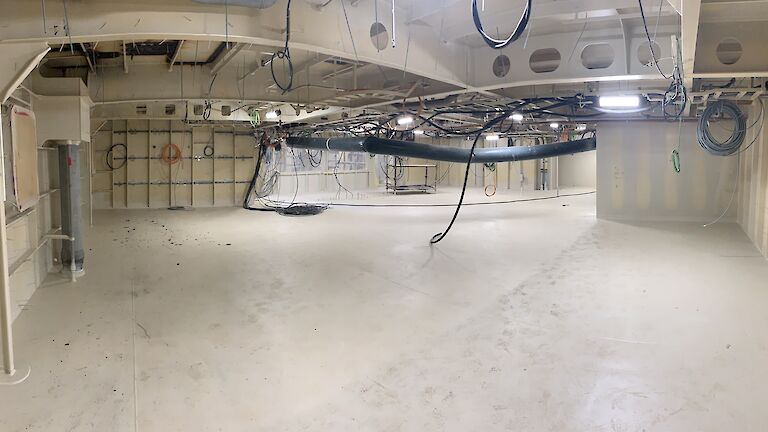 Nuyina's internal fit-out
22 February 2019
Despite blowing snow and temperatures as low as −10 degrees Celsius, construction is progressing on Australia's new icebreaker, including on the…
Read More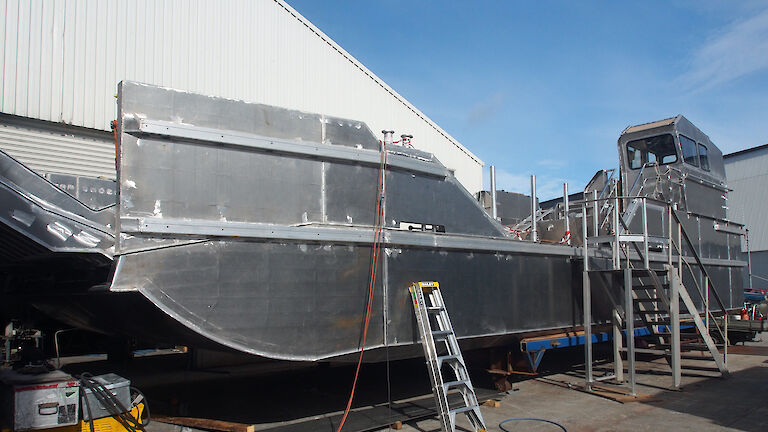 New watercraft construction barging ahead
23 May 2019
Construction of two 'heavy lift' barges for the new Antarctic icebreaker, RSV Nuyina, is underway at Tasmanian shipbuilders, Taylor Bros.
Read More