Stories
New Antarctic barges tested on the River Derwent
Antarctic landing barges destined to work alongside Australia's new icebreaker RSV Nuyina are getting wet for the first time during sea-trials on Hobart's River Derwent.
The two aluminium landing barges will carry up to 45 tonnes of cargo from ship to shore at Australia's Antarctic and sub Antarctic stations.
They have been built by historic Hobart marine engineering company Taylor Bros.
Australian Antarctic Division Icebreaker Project Manager, Nick Browne, said the 16.3 metre-long and 6.2 metre-wide barges are being put through their paces on the water over the next few days.
"This is the first chance we will have to see these 'heavy-lift' vessels in action, so it's a pretty exciting time," said Nick Browne.
"The testing will consist of open water trials on the river to demonstrate a range of requirements relating to speed, propulsion and manoeuvring capability.
"We will also test the ability of the barges to carry big trucks ashore as part of the roll-on roll-off capability where vehicles can drive on or off the barge over a ramp."
Ship builder Phil Taylor said his team worked with AAD, Serco Australia and Damen on the design and construction of the barges to take into account the extreme conditions in which they will operate down south.
"It's been a real challenge to balance all the requirements, including operating temperatures down to minus 30 degrees Celsius and wind speeds of up to 50 knots," Phil Taylor said.
"We also had to consider stability with heavy loads on board, fuel carrying capacity and structural strength."
A 12 strong team have been working on the barges at over the past 18 months.
The barges will be aboard the RSV Nuyina, along with three purpose built personnel transfer tenders and a scientific research tender, which is due into its home port of Hobart in 2020.
This content was last updated 4 years ago on .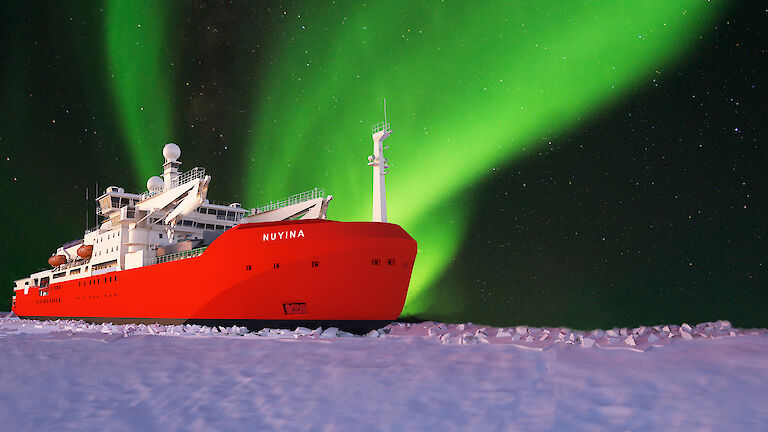 Captains announced for RSV Nuyina
19 August 2019
Two experienced Captains for Australia's new icebreaker have been announced.
Read More
Icebreaker's internal fit-out shapes up
2 November 2019
Australia's new icebreaker RSV Nuyina is looking more like a home away from home for scientists, expeditioners and crew, as the internal fit-out…
Read More