Stories
Icebreaker's internal fit-out shapes up
Australia's new icebreaker RSV Nuyina is looking more like a home away from home for scientists, expeditioners and crew, as the internal fit-out takes shape.
The mess and galley (dining/kitchen), cabins, gym, conference room/movie theatre, lounge, library and laundries are almost complete, as are the science facilities, including a science office, adjoining meeting rooms and a science operations room.
The interior design was undertaken by Damen in conjunction with its specialist sub-contractor, Maritime Interiors, and reflects contemporary builds by Damen.
Some interesting selections include the petrol (green) and mustard leather seats and sofas in the primary lounge space. Flooring selections include a grey patterned carpet throughout the recreational spaces, timber-look vinyl flooring in the mess, and studded rubber flooring in heavy traffic and working spaces.
Check out our image gallery to see more.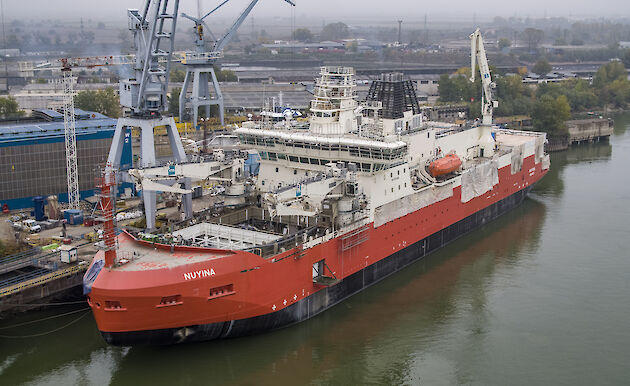 This content was last updated 4 years ago on .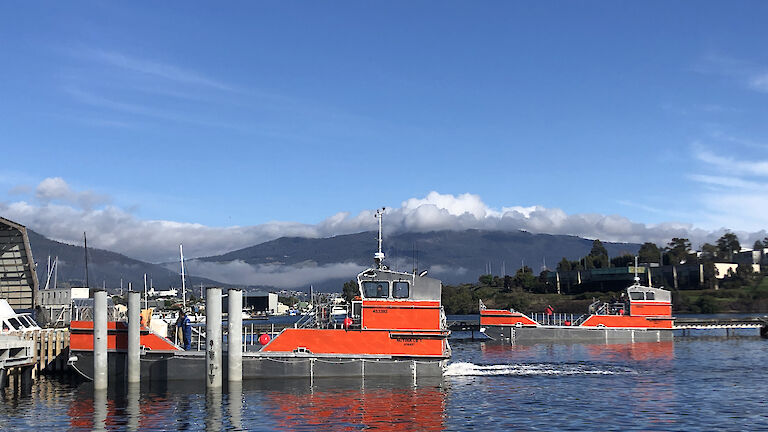 New Antarctic barges tested on the River Derwent
22 October 2019
Antarctic landing barges destined to work alongside Australia's new icebreaker RSV Nuyina are getting wet for the first time during sea-trials on…
Read More
Up close with Nuyina
7 November 2019
Check out the latest video of the Nuyina under construction at the Damen shipyards in Romania.
Read More