The propeller shafts of Australia's new Antarctic icebreaker, RSV Nuyina, have recently been installed with laser-precision alignment.
The 50 metres-long propeller shafts are connected to the main engines in the centre of the ship and the 40 tonne propellers at the stern.
The shafts each sit inside a 'sterntube', which allows them to pass through the hull without water leaking into the ship.
Icebreaker Project Manager, Mr Nick Browne, said the alignment process involved sending a laser beam through the sterntubes.
"Perfect alignment of the propeller shafts is critical to prevent propeller wobble and structural failure of the shafts, and helps ensure the silent operation of the ship during scientific surveys," he said.
"In open water the main noise on the ship is from the propulsion system — the engines, gear boxes and propellers."
"This interferes with scientific acoustic instruments and can affect the behaviour of fish and other marine organisms that the scientists want to study."
To operate in silent mode the ship will switch its power source from diesel engines to quiet electric motors, powered by diesel generators on flexible mounting systems.
"The electric motors are mounted on a flexible coupling that absorbs vibrations, and the diesel generators are also installed on elastic mounts to stop the noise being transmitted down the hull and into the water," Mr Browne said.
The propellers, in combination with the hull shape, have also been designed to reduce bubble formation and movement, which create noise when they pop or flow over the acoustic instruments.
As the ship takes shape in the Damen drydock in Romania, a number of distinct workspaces are now visible.
These include the two main cargo holds, which can each carry the equivalent of 50 20-foot shipping containers, the 'dry provision store' for food, and the scientific wet well, where krill and other marine organisms will be directly sampled from the ocean.
A range of blocks belonging to the ship's superstructure (the area above the ship) are also under construction beside the ship.
These blocks will be added to the ship once it moves to a wet dock in the coming months.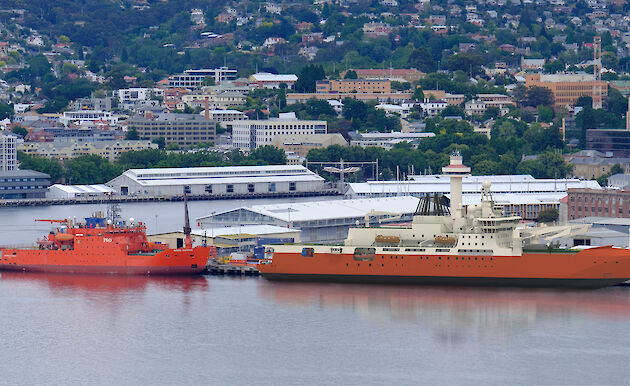 This content was last updated 5 years ago on .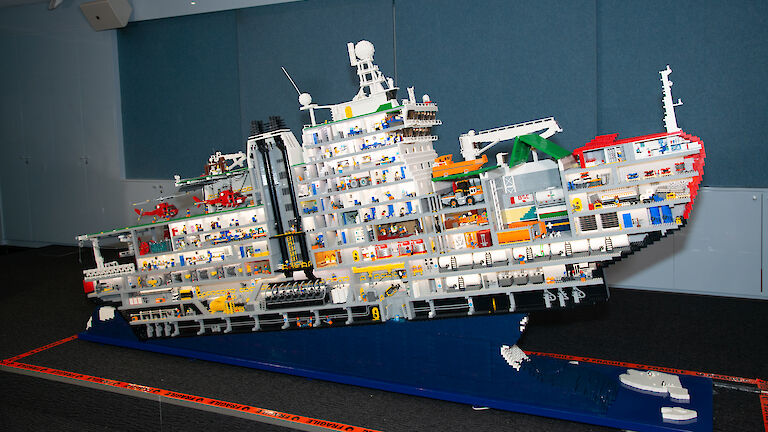 LEGO icebreaker sets sail on its maiden voyage
3 August 2018
It may not be seaworthy but a LEGO model of Australia's new icebreaker is sure to inspire budding Antarctic expeditioners to set sail for the icy…
Read More
Virtual icebreaker videos
15 August 2018
Take a look at some of the Nuyina's interior with these virtual fly-through videos.
Read More