Construction of Australia's new Antarctic icebreaker RSV Nuyina reached a numerical milestone this week with 5000 tonnes of steel cut at Damen Shipyards in Romania.
This marks the half way point in the steel cutting, with some 10 000 tonnes expected to be cut.
Progress was also made on another front today with the signing of a letter of intent by Tasmanian based maritime engineering firm, Taylor Bros Pty Ltd, with Damen Group, to construct two landing barges for Nuyina.
The barges will be launched from Nuyina to complete the ship-to-shore transfer of cargo to Australia's three Antarctic stations.
The two aluminium landing barges are approximately 16 metres in length and will be powered by two water-jets.
This content was last updated 5 years ago on .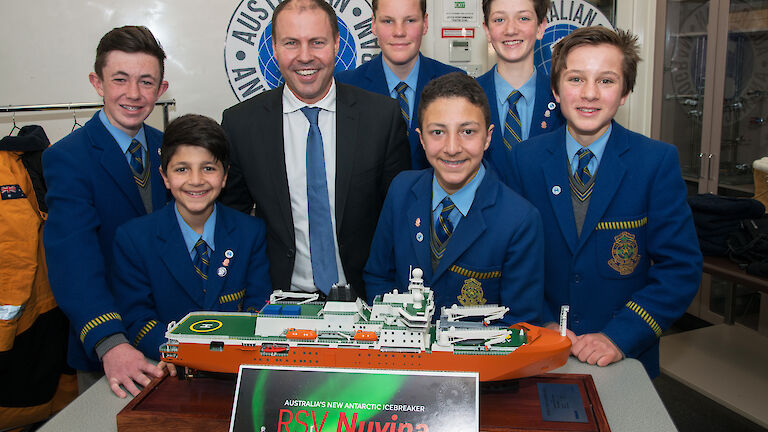 Australia's new icebreaker name providing students with the trip of a lifetime
29 September 2017
Twelve school students are set to become the first children to fly to and set foot on Antarctica as part of the Australian Antarctic Program…
Read More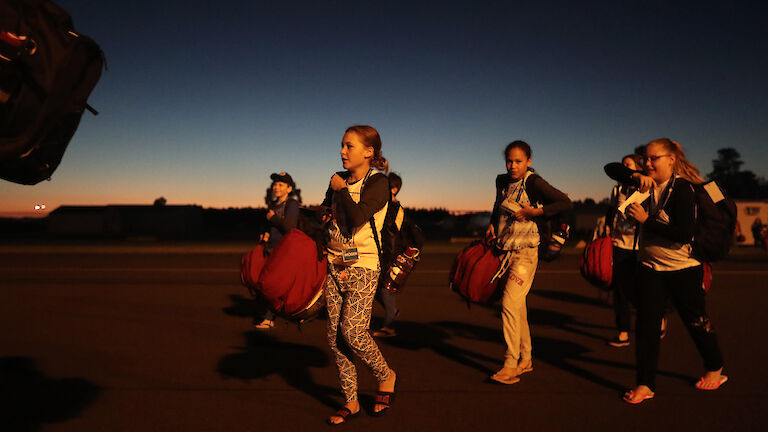 Australian school children take their place in Antarctic history
23 November 2017
A group of Australian school students have made history becoming the first children to fly to and set foot on Antarctica as part of the Australian…
Read More