Stories
Foundation of Australia's new icebreaker laid
The first building block of Australia's new icebreaker has been welded into place at a keel laying ceremony in Romania overnight.
Maritime tradition was observed with a 50 cent piece bearing Australia's Coat of Arms, welded onto the keel by the Australian Antarctic Division's Director, Dr Nick Gales.
"This marks the first major milestone in the construction of the 160 metre ship that will carry scientists and supplies to Antarctica for decades to come," Dr Gales said.
"According to maritime tradition, attaching coins to the keel brings fair winds, speed and good luck."
"We welded four coins to the keel, where they will remain as the ship crosses the Southern Ocean and cuts through the sea ice during its voyages to and from Antarctica.
Coins from Romania, Holland and Denmark sit alongside the Australian coin, from the Royal Australian Mint, in recognition of each countries contribution to the design and construction of the ship.
"The original concept was developed by a Danish company, the design and construction is being managed by a Dutch company and the icebreaker is being built in Romania," Dr Gales said.
Duplicates of the coins will be placed on the bridge of the ship.
To date, over 3000 tonnes of steel has been cut, and construction has now moved into the dry dock where the keel was laid yesterday.
Once the hull is complete, the dock will be filled with water and the ship floated out.
Australian school children were given the task of naming the sophisticated resupply and research vessel, with 792 classes putting forward a suggestion.
The winning name will be announced in the coming weeks and up to 12 students from the winning classes will be the first to fly to Antarctica and land on the icy continent.
The icebreaker will arrive in Hobart in 2020 and make its maiden voyage to Antarctica during the 2020/21 season.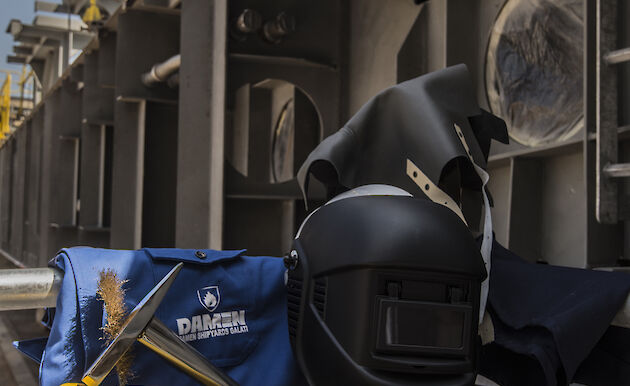 This content was last updated 4 years ago on .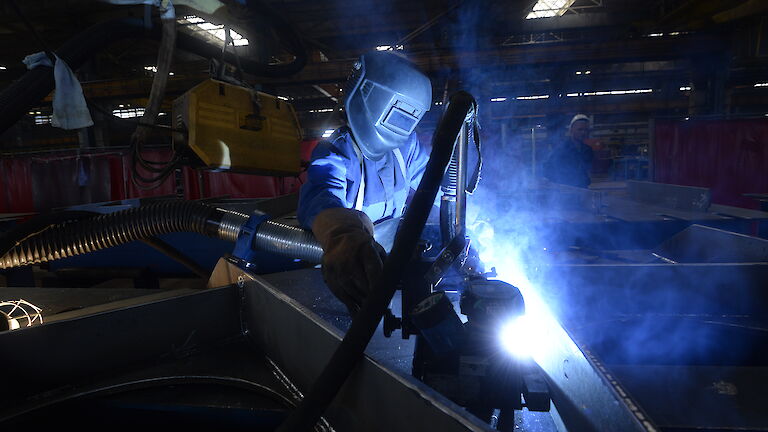 Moon pool takes shape
25 July 2017
More than 2391 tonnes of steel has been cut to form the bottom of Australia's new icebreaker, which will be home to the ship's moon pool.
Read More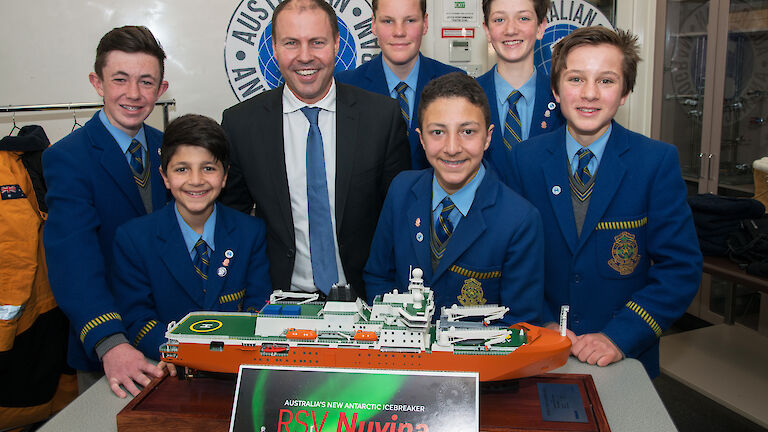 Australia's new icebreaker name providing students with the trip of a lifetime
29 September 2017
Twelve school students are set to become the first children to fly to and set foot on Antarctica as part of the Australian Antarctic Program…
Read More