Stories
RSV Nuyina arrival events cancelled due to COVID-19
Due to the recently announced Tasmanian COVID-19 lockdown, plans to welcome Australia's new Antarctic icebreaker, RSV Nuyina have changed.
In line with advice from Tasmanian Public Health, Tasmanians will now no longer be permitted to greet the new ship from the waterfront or out on the River Derwent.
Planned activities at the Tasmanian Museum and Art Gallery and Waterside Pavilion will close for the duration of the lockdown.
The Australian Antarctic Division will share arrival vision and stills on this website as the day unfolds.
This content was last updated 2 years ago on .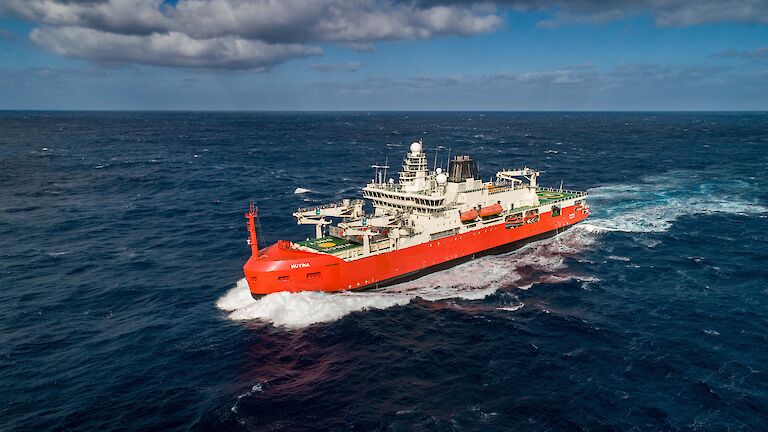 'Disneyland for scientists': Nuyina opens new research frontiers
13 October 2021
Antarctic and Southern Ocean researchers are eagerly awaiting the arrival of new Australian icebreaker RSV Nuyina, with its 'tool kit' promising to…
Read More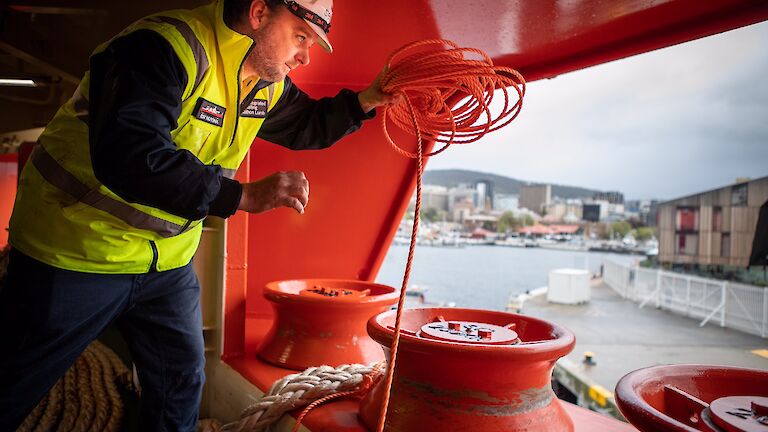 Hobart welcomes world's most advanced Antarctic ship
16 October 2021
The world's most advanced Antarctic icebreaker, science and resupply ship, Australia's RSV Nuyina, has arrived at its home port of Hobart, after an…
Read More