Stories
Environmental assessment of RSV Nuyina operations open for public comment
Please note: Public comments have now closed.
The Australian Antarctic Division (AAD) has prepared an Initial Environmental Evaluation (IEE) to assess the potential environmental impacts associated with the operation of the Australian icebreaker RSV Nuyina (2021-2026).
RSV Nuyina has been designed and constructed to support the resupply of Australia's three Antarctic research stations and as a platform for supporting marine and atmospheric science in Antarctica and the Southern Ocean.
This IEE covers the operations of RSV Nuyina south of 60oS commencing in the 2021-22 austral summer.
Members of the public are invited to review and submit comments on the draft IEE. Please email comments to eia@aad.gov.au by the close of business on Thursday 12 August 2021.
For more information, please contact eia@aad.gov.au.
This content was last updated 2 years ago on .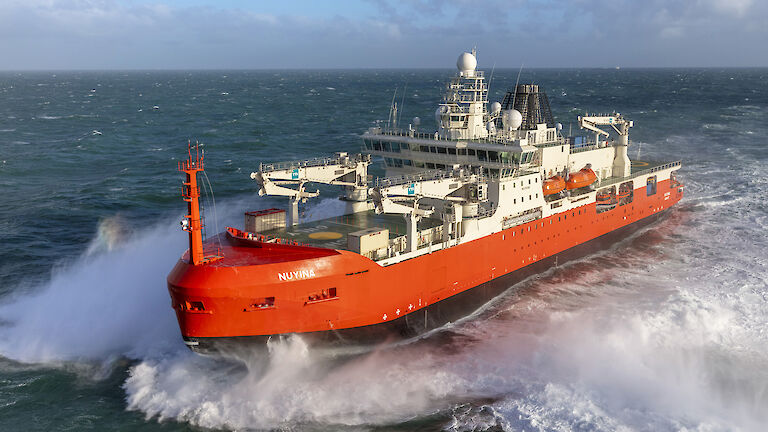 New icebreaker due to arrive in October
29 June 2021
The RSV Nuyina is heading to Australia after sea trials.
Read More
Birth of an icebreaker
22 August 2021
As Australia's new Antarctic icebreaker RSV Nuyina prepares to depart Europe for its home port of Hobart, we relive the highlights in the ship's life…
Read More