The Australian Antarctic Program has a high tempo shipping season planned, with three ships working to support research and resupply activities.
Australia's newly arrived Antarctic icebreaker, RSV Nuyina, will be leading the Southern Ocean voyages over the summer.
Australian Antarctic Division Operations and Safety General Manager, Charlton Clark, said there will be two other vessels to support Nuyina.
"We will have an ice-strengthened cargo vessel, Happy Dragon, and a second icebreaker, contract negotiations still underway, to ensure the major science projects for the summer season can be undertaken," Mr Clark said.
Both these ships are due to arrive into Hobart in December.
"Nuyina's first voyage south will be at the end of December, after a period of crew commissioning training and familiarisation around the Tasmanian coast.
"While on this trials voyage Nuyina will take the opportunity to refuel in Burnie and take on the SAB (Special Antarctic Blend) fuel for refuelling Australian stations," he said.
Nuyina fits within the physical limitations set out by TasPorts for transiting under the Tasman Bridge and ongoing simulation testing is identifying the suitable operating parameters for transit.
The focus of this testing is assessing the impact of 'windage' – the surface area of the ship exposed to the force of the wind - and the effect this has when undertaking the transit in various weather conditions.
"The data collected from Nuyina on the delivery voyage will assist in this process, which is expected to be finalised mid-November," Mr Clark said.
Electrical fault
The crew onboard RSV Nuyina were alerted to a fault in the electrical system that powers a propulsion motor on the port shaft line, when the icebreaker neared Hobart on Friday night.
After assessing the issue, it was decided the ship could safely use the starboard propulsion system to enter port on Saturday morning, without needing an external tug to assist.
Issues like this are not unexpected over the next two years, as the process of commissioning the vessel and its systems occurs.
Repair of this electrical fault will be covered under warranty provisions in the contract.
RSV Nuyina is designed to operate in the harsh and remote Antarctic environment and has a high level of redundancy across all its critical infrastructure systems.
There was no impact on the delivery voyage to Hobart and there is no impact anticipated for future voyages.
This content was last updated 2 years ago on .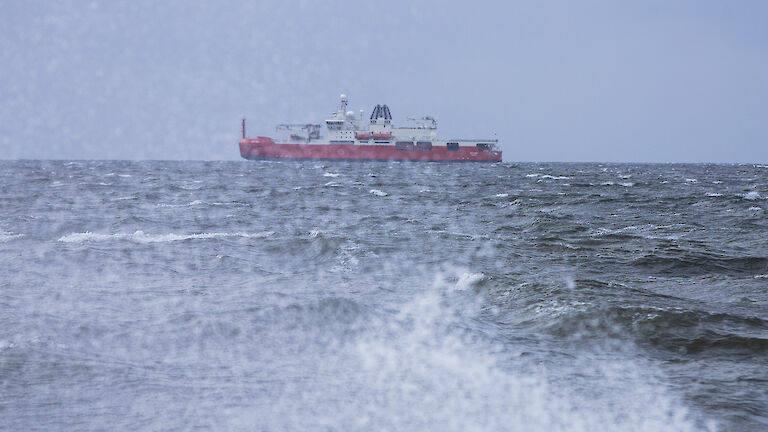 Antarctic icebreaker arrives in Hobart
16 October 2021
The nation celebrated the arrival of Australia's most advanced Antarctic research and resupply vessel, RSV Nuyina, today.
Read More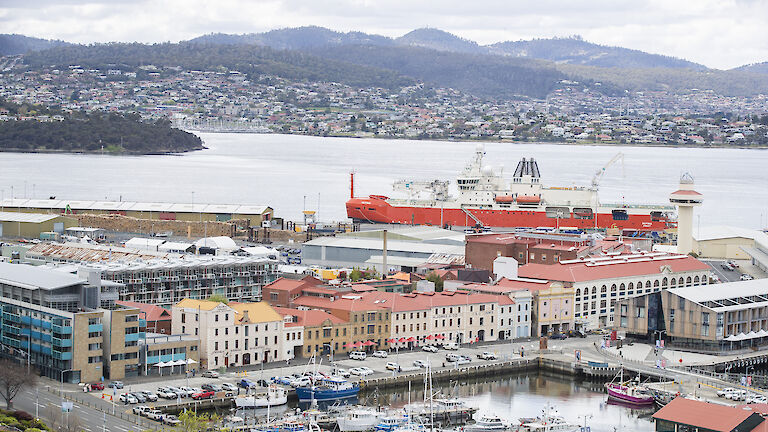 Explore Antarctica from Hobart's waterfront
25 October 2021
Take a virtual journey to Antarctica from the Hobart waterfront
Read More