Antarctic icebreaker RSV Nuyina is being put through its paces with a barrage of tests on the propulsion, bilge, ballast and other auxiliary systems.
The 190 tests are part of formal Harbour Acceptance Tests or 'HATs', and require all the systems on the ship to be powered up, for the first time.
Antarctic Modernisation Branch General Manager, Rob Bryson, said the HATs were the first of three phases of tests and trials, before the ship is finally delivered to its home port of Hobart.
"The HATs will ensure the ship is ready for the next stage in the trials process, which will be the Sea Acceptance Trials in the Black Sea," Mr Bryson said.
"These trials will test the propulsion system, sensor suites and all the main machinery, to make sure they meet the function and performance specifications.
"We'll then move into the third phase of testing — Special Sea Trials — which will test the vessel in sea ice conditions in the Arctic. These trials will also test that the ship meets the noise requirements of its 'Silent R' rating, for silent operations when undertaking acoustic science."
The HATs will run for about six months.
Read more about the ship on our icebreaker pages.
This content was last updated 4 years ago on .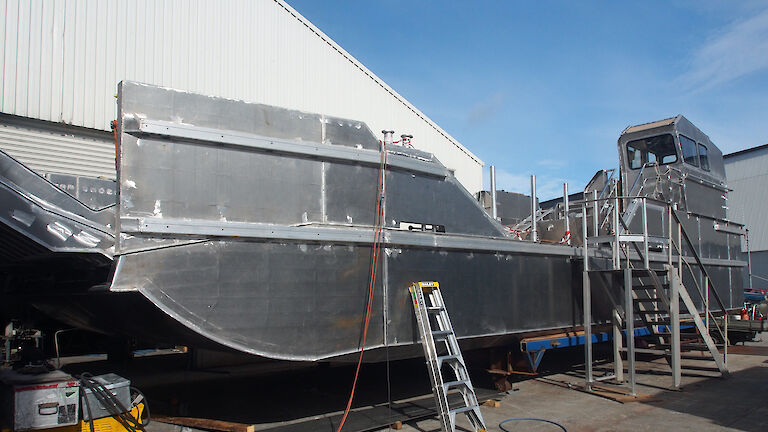 New watercraft construction barging ahead
23 May 2019
Construction of two 'heavy lift' barges for the new Antarctic icebreaker, RSV Nuyina, is underway at Tasmanian shipbuilders, Taylor Bros.
Read More
Diesel generators start up
26 July 2019
The RSV Nuyina's diesel generators started up for the first time this week.
Read More