Stories
Come aboard Australia's new Antarctic icebreaker
The Australian Antarctic Program is recruiting science support specialists to work on the nation's new hi-tech Antarctic icebreaker, RSV Nuyina.
There are 11 specialist roles across eight different areas on the ship, which is due into its home port of Hobart in 2020.
Australian Antarctic Division Director, Kim Ellis, said this is an amazing opportunity to be involved in an exciting new era of Australian Antarctic endeavour.
"The Nuyina will be the most sophisticated science research vessel plying the Southern Ocean. It will have a moon pool, multi-beam bathymetric and scientific echo sounders, hydrophones and underwater cameras," Mr Ellis said.
"To run this new technology, we need a hi-tech team to develop the equipment and support our scientists in their globally significant research on Antarctic ecosystems and climate.
"This is a new and exciting path for Antarctic science, driven by innovative technologies, autonomous data collection and remotely operated vehicles and this is your chance to be in the driver's seat.
"We are looking for women and men working in these fields who have a passion for making a difference in Antarctic science."
The new roles include;
• Acousticians
• Electronics and mechatronics design engineers
• Laboratory technical officer
• Marine science gear officers
• Mechanical engineers
• Science systems engineers
• Aquarium technician
• Data officers
The positions will be based at the Australian Antarctic Division in Hobart and will include up to three months at sea on the Southern Ocean every two out of three years.
The new science technical positions will also provide support for deep-field Antarctic research projects, including the search for an ice core dating back more than a million years.
This content was last updated 4 years ago on .
Up close with Nuyina
7 November 2019
Check out the latest video of the Nuyina under construction at the Damen shipyards in Romania.
Read More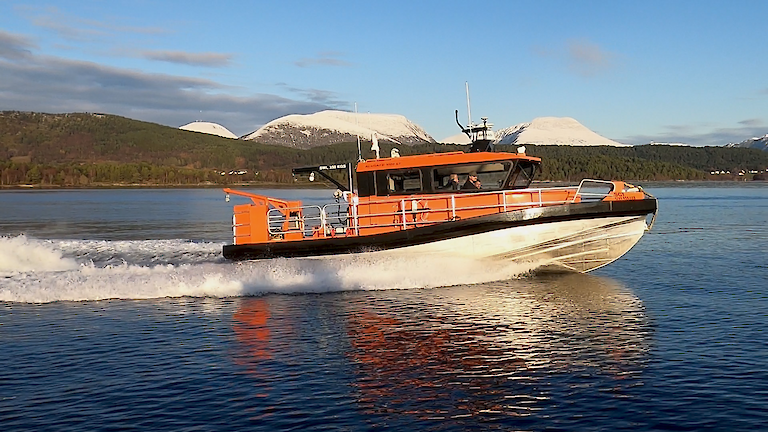 Icebreaker's science tender sea trials underway
18 November 2019
Final sea trials for the science tender of Australia's new icebreaker, RSV Nuyina, are underway in Norway this week.
Read More