Stories
Hobart welcomes world's most advanced Antarctic ship
The world's most advanced Antarctic icebreaker, science and resupply ship, Australia's RSV Nuyina, has arrived at its home port of Hobart, after an epic 24,000 km, 47 day journey from Europe.
Despite Tasmania's COVID-19 lockdown, the 160 metre-long, 50 metre-tall, bright orange icebreaker was impossible to miss by those with a waterside view, as it sailed up the River Derwent for the first time, and tied up alongside Macquarie Wharf 3.
The $500 million vessel is part of a $1.9 billion investment by the Australian Government to build, maintain and operate the ship over the next 30 years.
Video messages from the Governor General, Prime Minister, other dignitaries, and celebrities, reiterated Australia's commitment to Antarctica and the excitement around this historic moment in Australia's Antarctic history.
The ship has just completed its maiden 'delivery voyage' from Vlissingen in the Netherlands, where final-fit out and testing had been underway since 2020. Prior to that the ship had been under construction in Romania since 2017.
The ship will now undergo a period of testing and commissioning to ready it for Antarctic service.
Follow today's celebrations online.
More to come…
This content was last updated 2 years ago on .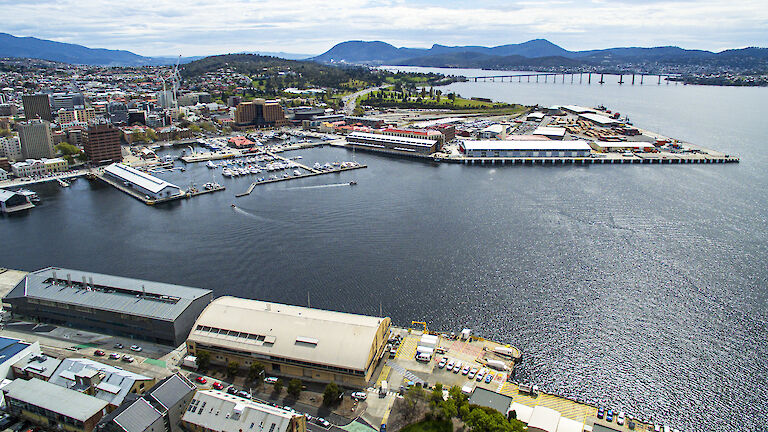 RSV Nuyina arrival events cancelled due to COVID-19
15 October 2021
Due to the recently announced Tasmanian COVID-19 lockdown, plans to welcome Australia's new Antarctic icebreaker, RSV Nuyina have changed.
Read More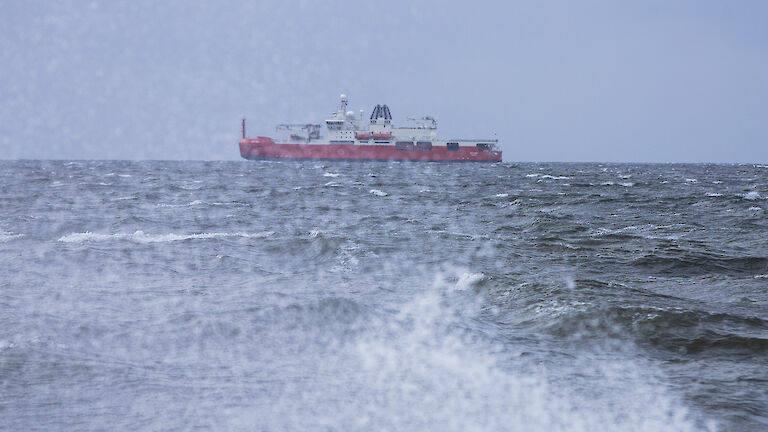 Antarctic icebreaker arrives in Hobart
16 October 2021
The nation celebrated the arrival of Australia's most advanced Antarctic research and resupply vessel, RSV Nuyina, today.
Read More