Stories
Shining a light on deep sea cables
A deep-water laser for testing fibre optic cables on the icebreaker RSV Nuyina, has been designed and built by the Australian Antarctic Division's Technology and Innovation team.
The bespoke device will test 'Electrical Optical Mechanical' cables that attach to scientific instruments, such as video camera systems, nets and autonomous vehicles, deployed to depths of 6000 metres or more.
Electronics Design Engineer, Mark Milnes, said the device would be used on the ship during sea trials in the northern hemisphere, to test the new cables' fibre optic and electrical capabilities.
"The cables will allow scientists to receive uncompressed video, at high resolution and high frame rates, back from the deep ocean, and provide uninterrupted power to the attached equipment," Mr Milnes said.
"This device will attach to dummy loads lowered on the cables, and will connect to their fibre optic and electrical inputs, to ensure everything is working properly."
A laser will provide a stable wavelength of light to the fibre optics, allowing engineers to look for any variation in the signal as the cable is released and winched back in, which could interrupt data transmission. The electrical connection will look for any loss of power in the cable.
The "deep-water torch" is housed inside a titanium shell to protect it from the immense pressures of the ocean, while the wiring, circuitry and batteries are held together with plastic components manufactured on the Antarctic Division's 3D printer.
The device will be flown to Romania, where the ship is currently under construction, next week.
This content was last updated 4 years ago on .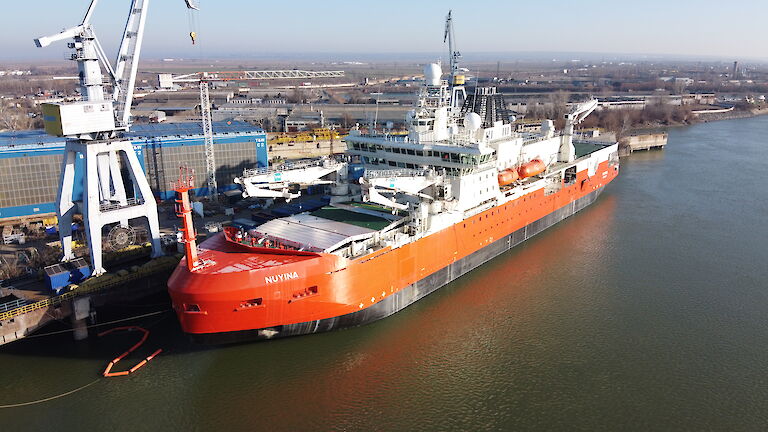 New icebreaker propels to life
4 February 2020
The propulsion system of Australia's icebreaker, RSV Nuyina, has heaved to life with the turning of the starboard propeller for the first time.
Read More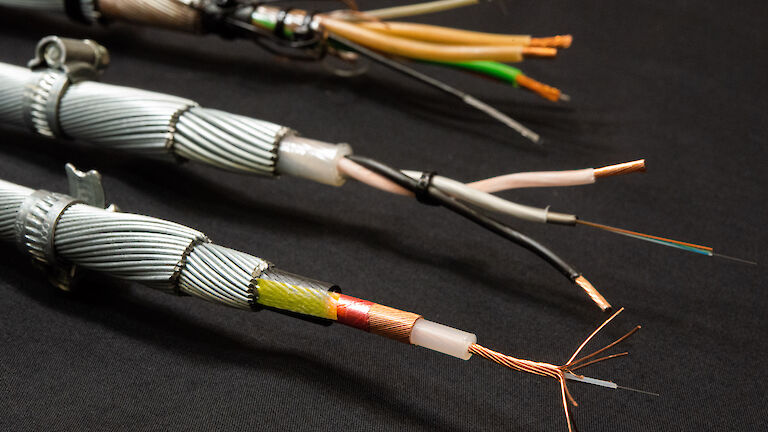 Science at the speed of light
20 February 2020
Deep ocean systems on board Australia's new icebreaker, RSV Nuyina, will be enhanced with data transfer speeds up to 120 times faster than current…
Read More