Australia's new Antarctic icebreaker, RSV Nuyina, has been more than a decade in the making, and Australian Antarctic Division Director, Kim Ellis, can't wait for Australian's to see it.
"There's a palpable excitement now in the Antarctic Division and, in fact, in the whole Antarctic community, that this ship is only a couple of months away from arriving in Hobart," Mr Ellis said.
"When the Nuyina arrives later this year, people will immediately know that it is not like any other ship they have seen operating in the Southern Ocean or in Hobart.
"It's a truly remarkable ship. It's a Swiss army knife of maritime capabilities. It will be the most complete and powerful scientific research vessel in the ocean when it arrives here."
For Rob Bryson, General Manager of Assets and Infrastructure at the Australian Antarctic Division, it's an exciting and emotional time, as the ship is readied for delivery to Hobart, and its first voyage to Antarctica.
Mr Bryson was the Shipping Manager in 2009, when the project to look at the future of Antarctic shipping, beyond the Aurora Australis, got underway.
"I've been involved in this project for almost 13 years, in some form or another," he reflected.
"Through 2011–12 I was responsible for taking it through the Cabinet process to begin with, and then two different governments to get it approved and the money allocated.
"Then we went into a procurement process in 2013–14, had a contract signature in 2016, and started building in 2017.
"I saw it go to sea for the first time in 2020 and now we'll be taking it into the ice for the first time in 2021."
Mr Bryson, along with Icebreaker Project Manager Nick Browne, has seen the ship through from concept to delivery.
For Mr Bryson, it represents the culmination of more than a century of Australia's activity in Antarctica.
"This ship represents all of the knowledge and technology that's been used over those one hundred years. It's an embodiment of our proud maritime history in the Southern Ocean and it will be an icon for Australia," he said.
The ship has been designed to be future-proof, so it can support current and future scientific research opportunities over the next 30 years, and accommodate station resupply and maintenance needs.
"The amount of technology and innovation that goes into designing a ship of this capability is breathtaking – it's beyond anything currently floating around in the Southern Ocean," Mr Bryson said.
Check out the video above to relive some of the highlights in the ship's life so far.
This content was last updated 2 years ago on .
Environmental assessment of RSV Nuyina operations open for public comment
22 July 2021
Call for public comment – draft Initial Environmental Evaluation – operation of RSV Nuyina 2021-2026
Read More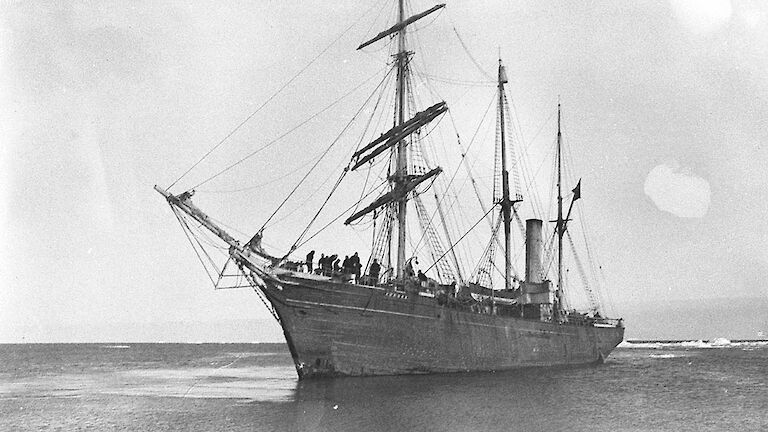 Ships of science
24 August 2021
New Antarctic icebreaker RSV Nuyina embodies a century of Australian maritime history in the Southern Ocean. Since Douglas Mawson sailed on SY…
Read More